---
---
Hry na výmenu a predaj
STEAM KEYS:
2Dark
A Normal Lost Phone
Aarklash: Legacy
Absolver
Acceleration of SUGURI 2
Action Henk
Age of Wonders II: The Wizard's Throne
Almost There: The Platformer
Ashes of Singularity: Escalation
Automachef
Avernum 3: Ruined World
Back to the Future: The Game
Bad North: Jotunn Edition
Batman Arkham Origins
Battleborn + Battleborn Starter Skin Pack + 230 Battleborn Platinum Currency
Bionic Commando: Rearmed
Black The Fall
BlazBlue: Chronophantasma Extend
Bleed 2
Blood Knights
Brigador: Up-Armored Edition
Bound By Flame
Boundless
Butcher
Call of Cthulhu
Chasm
Coffin Dodgers
Crusader Kings II (2x)
Cryofall
Cursed Castilla (Maldita Castilla EX)
Dangerous Golf
Darkest Hour: A Hearts of Iron Game
Darksiders II: Deathinitive Edition
Deadbeat Heroes
Deep Dungeons of Doom
Demonicon
Deponia
Distrust
DreamBreak
Dungeon of the Endless
EARTH DEFENSE FORCE 4.1 + cca 20 DLC
Endless Legend™ - Classic Edition
Endless Space Collection
Europa Universalis IV
Evergarden
Farabel
Fight'N Rage
Flat Heroes
Fluffy Horde
Freedom Force
Freedom Force vs. The Third Reich
Frontiers
Full Metal Furies
Funk of Titans
Genesis Alpha One Deluxe Edition
Gloom
God's Trigger
Goetia
GoNNER - Press Jump To Die Edition
Good Robot
Grand Ages: Rome GOLD
Gremlins, Inc.
Grey Goo Definitive Edition
GRIP: Combat Racing
Gris
Grow Home
Hacknet (2x)
Halcyon 6: Starbase Commander (LIGHTSPEED EDITION)
Hidden Folks
Holy Potatoes! We're in Space?!
Hospital Tycoon
I'm not a Monster
Ice Lakes
Kero Blaster
Killing Floor + Killing Floor - Chickenator DLC + Killing Floor - Community Weapon Pack 1 DLC + 2 + 3
Kind Words
Laser League
Last Inua
Layers of Fear (2x)
LEGO Batman 3 Beyond Gotham
Little Big Workshop
Lost Castle
Love is Dead
Mages of Mystralia
Magicka 2
Men of War: Assault Squad 2 - Warchest Edition
Metrico+
Mini Metro
Minion Masters
Morphblade
Mr. Shifty
Murderous Pursuits
Nether: Resurrected
Nex Machina
Next Up Hero
Octahedron: Transfixed Edition
Odallus: The Dark Call
Okhlos
One More Dungeon
Orwell: Keeping an Eye on You
Overfall
Override: Mech City Brawl
Owlboy
Pacify
Pivot Pilot
Pix the Cat
PixelJunk Monsters Ultimate (2x)
Poly Bridge
Puss!
Quake Champions Early Access plus 50 Shards, 100 Platinum, 2000 Favor
Railroad Tycoon 3
Rebel Galaxy
Regular Human Basketball
Regions of Ruin
Rise of Insanity
Rising Storm 2: Vietnam + 2 DLCs
RIVE: Wreck, Hack, Die, Retry
Rock of Ages 2: Bigger & Boulder
Sam & Max: Devil's Playhouse
Satellite Reign
Screencheat
Serial Cleaner
She Remembered Caterpillars
Shoppe Keep
SimplePlanes
Skullgirls + All Characters + Color Palette Bundle DLC
Slain Back from Hell
Sleeping Dogs: Definitive Edition
Slice Dice Rice
Slipstream
Snake Pass
Sora
Space Run Galaxy
Splasher
STAR WARS: Knights of the Old Republic
Stealth Inc 2: A Game of Clones
Stick RPG 2: Director's Cut
Street Fighter V
Subterrain
Sudeki
Super Cloudbuilt
Super Daryl Deluxe
Super Mega Baseball: Extra Innings
Super Rude Bear Resurrection
Switch Galaxy Ultra
Sword Legacy: Omen
Swords and Soldiers 2 Shawarmageddon
SYNTHETIK
Tannenberg
The Adventure Pals
The Age of Decadence
The Coma Recut
The Elder Scrolls Online: Tamriel Unlimited
The Spiral Scouts
They Bleed Pixels
Through the Darkest of Times
Trailmakers
Tokyo 42
Tomb Raider (2013)
Tomb Raider I
Tomb Raider II
Tomb Raider III
Unexplored
Uurnog Uurnlimited
Victor Vran
Western Press + Western Press Mk Cans II Character DLC
Wick
Wurm Unlimited
Zombie Kill of the Week Reborn
Zombie Night Terror
UPLAY KEYS:
Tom Clancy's Ghost Recon
Tom Clancy's Rainbow Six
Tom Clancy's Rainbow Six 3 Gold (Raven Shield / Athena Sword)
Tom Clancy's Splinter Cell
Tom Clancy's Splinter Cell Chaos Theory
Moje osobné Game of the Year
2019: Resident Evil 2
2018: Pillars of Eternity II: Deadfire
2017: Night in the Woods
2016: Darkest Dungeon
2015: Witcher 3
2014: Metro 2033 Redux
2013: BioShock Infinite
2012: Borderlands 2
2011: Deus Ex: Human Revolution
2010: Mass Effect 2
2009: Assassin's Creed II
2008: Command & Conquer: Red Alert 3
2007: BioShock
2006: Dark Messiah of Might and Magic
2005: Fahrenheit
2004: Half-Life 2
2003: Star Wars: Knights of the Old Republic
2002: Warcraft III: Reign of Chaos
2001: Arcanum: Of Steamworks and Magick Obscura
2000: Baldur's Gate II: Shadows of Amn
1999: Heroes of Might and Magic III: The Restoration of Erathia
1998: Fallout 2
1997: Fallout
1996: Albion
1995: Transport Tycoon Deluxe
1994: Doom II: Hell on Earth
1993: Gabriel Knight: Sins of the Fathers
1992: Quest for Glory I: So You Want To Be A Hero
1991: Monkey Island 2: LeChuck's Revenge
1990: The Secret of Monkey Island
Keď sa porovnám s inými hráčmi - so súrodencami, mladšími hráčmi alebo rovesníkmi či staršími hráčmi, zisťujem, že som hry začal hrávať pomerne "neskoro" až ako 9ročný:
- 1996: začiatok hernej kariéry na "vietnamskom handhelde" s tetrisom, formulkami a pongom
- 1997: vietnamská verzia NESu a hry ako Super Mario, Mappy, Soccer atď..., začiatok PC hrania u kamarátov a u otca v práci
- 1998: prvý vlastný počítač
Kto ma pozná, vie, že najradšej hrám adventúry a RPG. Akčné hry a stratégie si však u mňa tiež nájdu svoje miesto. Hoci prim u mňa hrá dobrý príbeh, zaujímavo a uveriteľne napísané postavy a nejaké tie možnosti voľby, občas som prepadol aj nejakej tej onlinovke. Nepotrpím si na najnovšie grafické vychytávky a v mnohých prípadoch stále preferujem nejaké to veľmi ručne kreslené 2D pred 3D - môj osobný vizuálny top je
Heroes of Might and Magic III: The Restoration of Erathia
a infinity engine a hry na ňom bežiace.
1998 - 2004: Golden Age of... my gaming
Naozaj, odvtedy ako som na konci školského roka 97/98 dostal svoj počítač až po prvý rok strávený s počítačom druhým, sa jedná o moje najlepšie herné časy, na ktoré s láskou spomínam. Obdobie gymnázia na ktorom som stíhal nielen hrávať hry, ale aj kupovať a čítať časopisy Level, Score a Gamestar. Tie mi rozširovali obzory a otvárali dvere k hrám nepoznaným, či už článkami (predsalen, vtedy som mal prístup na internet asi tak raz za dva mesiace u otca v práci a aj to na megaslimačom dial-upe, takže ak som mal šťastie, som si mohol vyhľadať maximálne tak návod k hre, v ktorej som zakysol) alebo prílohami, ktoré mi vtedy ešte ako v angličtine nezdatnému umožňovali v českých verziach zažiť jedny z mojich doteraz najobľúbenejších hier ako: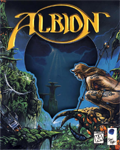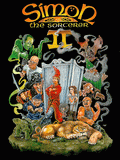 Mimo hier je mojim najväčším koníčkom
hudba,
či už si doma čosi vlastné zahrať, alebo si vypočuť niečo z obrovskej záplavy kvalitnej hudby. A čo počúvam? Ťažko to slovami v krátkosti špecifikovať, pretože si nekladiem žánrové bariéry. Čo počúvam konkrétne:
last.fm profil
Veľmi rád čítam
knihy
, opäť bez ohľadu na nejakú žánrovosť, azda s výnimkou motivačnej literatúry a ezoteriky. :D
Filmy
síce pozerám tiež, ale v oveľa menšej miere než je zvyčajné (častokrát tak 1 film/3 mesiace), možno to súvisí s tým, že paradoxne(?) ma oproti hre, hudbe, či knihe film oveľa ťažšie zaujme. Americkou mainstreamovou kinematografiou som už úplne unavený a nájsť zábavnú komédiu je celkom fuška (škoda, že väčšinu britských klasík v čele s Monty Pythonmi už mám pozrených niekoľkokrát).
Síce je ťažké robiť rebríčky, ale môj osobný herný TOP 5 sa už roky nemení a odvažujem sa povedať, že tieto hry majú miesto v mojom srdci:
1.Baldur's Gate 2
2.Fallout 2
3.Heroes of Might and Magic 3
4.Albion
5.Quest For Glory 1